As an adult, learning a new language is rarely easy. In one-hour classes, for example, younger students are better at acquiring language skills. What can older students do to learn a language quickly while making the learning process fun and relaxing? Well, here is an idea: watch telenovelas in Spanish!
Myself, I've become addicted to them. Some of them make me crack up. Some are more emotional and dramatic, but at the end of the day, they all get me completely hung up for as long as they last. Having listened to Spanish speakers for an hour, I have learned new vocabulary, I understand better, and I have enjoyed their drama while improving my language skills.
I'll share with you a few that I enjoyed lately. It is easy to find telenovelas on regular cable TV if you have Latin channels such as Telemundo, Televisa, or Univisión. You can also find them on YouTube and streaming platforms like Blim, Mi Tele, Atresplayer, and, of course, Netflix.
You may ask, how can telenovelas help me improve my Spanish? You must immerse yourself in everyday situations if you want to fully learn and become fluent in a new language. Spanish learners often do not have access to a Spanish-speaking friend to practice with or to live for some time in a Spanish-speaking country. Therefore, telenovelas bring this to the comfort of our homes.
Telenovelas are usually about couples or singles and their struggles. Some people tell the story of their lives. They discuss their past and make plans for the future. They talk about what they're doing now and what they've done in the past. The various forms of verbs in Spanish can be challenging at times. Listening to the various verb forms used to talk about the past, present, and future is an excellent way to reinforce your Spanish language studies.
Accents in popular telenovelas
Now, let's talk about the accent. If you're learning Spanish with a neutral accent platform or teacher, you don't get that juicy flavor that each nationality adds to Spanish when they speak. Watching telenovelas, you'll hear Mexican, Colombian, and Castilian (Spain) accents among many others.
In addition, telenovelas will expand your vocabulary with idioms and slang. You'll sound more natural when you internalize these words and phrases. Some characters have catchy phrases with local idioms that they repeat from time to time. Keep an ear out for these.
Note that you shouldn't expect elaborate dialogs – this isn't scientific research or a business presentation. These are everyday situations, family matters, romances, and drama.
Recommended Telenovelas
The following are some of the telenovelas I've been binge-watching lately and I recommend you check them out to help your listening practice with native speakers in Latin American Spanish or Castilian Spanish.
Café con Aroma de Mujer
[Colombian accent – Netflix]
The title of this Colombian telenovela translates to 'Coffee with the scent of a woman'. This is one of my absolute favorites and the perfect series to practice listening to the Colombian accent. The show is available on Netflix.
This telenovela, with only 88 episodes, is great for weekend marathons and is very entertaining. You'll need more than one weekend though.
It's the story of a coffee collector from a Colombian farm, a woman with no education or money, who gets into a relationship with one of the farm owner's sons. The family opposes the relationship of course, but they fight for their rights until it works.
In many scenes, the girl sings and her songs are romantic and heartbreaking. The lyrics were easy to find, so I looked for them and sang along every time she did it. It was fun, and I learned new words.
Some of the characters speak a bit fast at first, but you get used to it after a few episodes. The rest of the cast generally speaks slower, so you can easily follow what they are saying. Also, since it's on Netflix, you can have the English subtitles on for help.
Yo soy Betty, la fea
[Colombian accent – Nexflix]
'Yo soy Betty, la fea' means 'I am Betty, the Ugly one' in Spanish.
This super-popular telenovela is a mix of comedy and drama. As you can tell from the name of this comedic telenovela series, Betty is not the world's most attractive or graceful woman. Yet she is a very intelligent woman who works as an assistant in a fashion company. What a contradiction when an unattractive character enters an environment where looks are the most important thing.
Betty makes friends with other women who try to support her in all her unfortunate situations. The real problem is that Betty's in love with her boss and fantasizes about getting together all the time. This telenovela is pretty funny and has 335 episodes, so it's more like an ongoing project if you decide to go for it. Something entertaining for an after-work break maybe.
Despite the premise, it's a pretty inspiring series and it has a happy ending. I will say no more.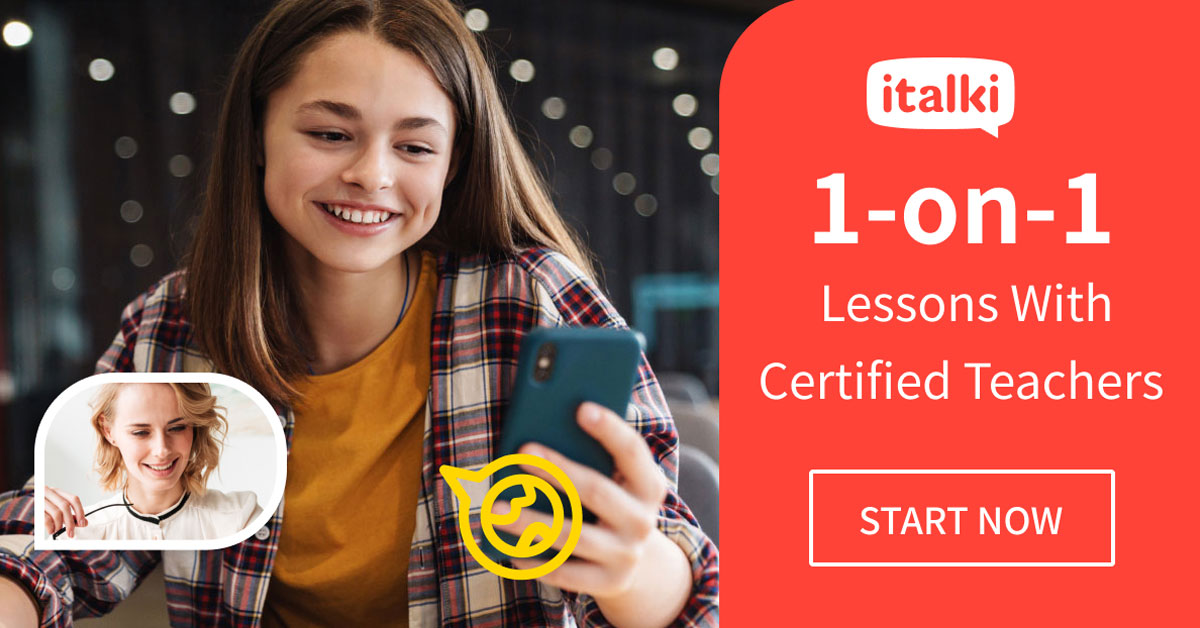 La Reina del Sur
[Mexican accent – Netflix]
The title of this Mexican telenovela means 'The Queen of the South.'
If you like intense action stories with guns, fights, and women of strong character, you'll love this one. The protagonist, played by renowned Hispanic actress Kate del Castillo, is of humble origins in Mexico. She ends up involved in drug trafficking where she starts, little by little, building up her drug empire and becomes the queen of the south, a legend in the drug trade.
It has two seasons. I've only watched the first so far, so I can't give you my insights on season 2 just yet. There are 63 episodes in season 1, so as you can imagine, it was a full weekend project for me.
Profugas del Destino
[Mexican accent – YouTube]
'Running from Destiny' is a Mexican series that you can watch on YouTube for free.
A tip: I googled "telenovelas completas" on YouTube and found this one. You can find other series using the same search term. Profugas del Destino has 139 episodes.
This interesting story is about three women in jail for different crimes who escape during a riot. It turns out that their escape coincides with a traffic accident involving three nuns. The escaped prisoners take the nuns' places in real life. You can imagine how funny the story might be as these criminals pretend to be nuns while struggling with their personal interests, desires, and needs.
The plot includes bits of comedy. They speak very naturally, so it is easy to follow and understand. And there are English subtitles available so don't shy away from this one.
Extra
[European Spanish accent – YouTube]
We generally only talk about Latin American Spanish on this blog but I thought I'd include this one for comparison. It's also a pretty good series, is easy to follow, and is one you might enjoy.
This telenovela is less dramatic than the ones produced in Latin America and is ideal for intermediate learners. There is more to it than just a soap opera. It's about the lives of two girls who share an apartment in Barcelona and a friend from the United States who comes to stay with them. It uses very simple language, the vocabulary is easy to understand, and it's a great starting point for Spanish learners. You can enable subtitles at first while you get used to it.
It is also very funny and laughing helps us learn thanks to the 'feel good' factor.
I noticed that other viewers left some positive comments about the way the actors speak and the vocabulary used before watching the film. I agree with these comments. I also learned that this show is translated into different languages for learners of other foreign languages as well.
Soltero Con Hijas
[Mexican accent – Available on Univision.com and YouTube]
This dramatic comedy tells the story of a partying bachelor who, after the death of his sister and her husband, is given custody of his three nieces. Despite being fairly new, this telenovela has a lot to offer. One of its strengths is that it addresses topics of current concern, such as increased social media usage, and it has positive messages and teachings about managing family conflicts and challenges.
I like this telenovela a lot. They use a neutral vocabulary with a not-too-heavy Mexican accent and plenty of popular Spanish phrases. This is a family-friendly show so everyone can enjoy it.
The entire telenovela is available on Univision.com. On YouTube, you can find combos where they show summaries of different episodes, and full episodes, but those you need to look for one by one, and most episodes are split into two parts.
Tips for Spanish language learners
Now you'll be able to watch telenovelas with more confidence and improve your Spanish. But it might be challenging at first so I would recommend starting with something super easy, like Extra. You might also benefit from using a language extension for your web browser to enhance your learning experience. One we recommended for Netflix and YouTube is Language Reactor. It's also free.
Language Reactor adds dual language subtitles and playback controls to Netflix. It runs on Google Chrome (and other Chromium-based browsers like Microsoft Edge and Brave) on desktops and laptops running Windows and macOS.
As you watch telenovelas, this software will highlight keywords that you need to learn and allow you to compare audio and text.
Write down any new words you come across and try to learn the meaning and make sentences that might appear in the telenovela where you heard them first. Discuss the word in the context of the show with your tutor. More advanced learners could use their tutor time to discuss the shows.
You could also add new words to your flashcard software.
And don't forget to check Lingopie, a great resource for series with short episodes, short movies, and bite-sized dramas. While these shows are not exactly what we would call telenovelas, they are addictive and entertaining in their own way.
Some say that telenovelas are only for old people, but nothing could be farther from the truth. Of course, there are some classics that our grandmothers love, but there are hundreds of new soap operas addressing different topics like family matters, drug traffickers, biographies, office conflicts, and much more. So when you start looking for your next show, you can choose what you are most interested in, I am sure you'll find plenty. But start with our recommended shows and let me know how you found them.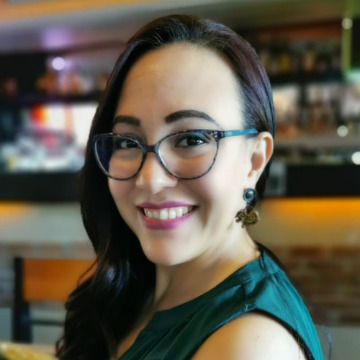 Wanda is a writer from the Dominican Republic. An English teacher from a young age, Wanda also loves traveling, reading, and writing.