Learning a foreign or a second language is no small feat, that's an undeniable fact. This is why it's so important to stay highly motivated to keep putting in the time and effort to keep making progress, and that's what we're here to help with today.
You're probably here because you don't want to learn just any language: you want to learn Spanish. So keep reading because right below you'll find the 7 most important reasons why it is important to learn Spanish to give you that extra little study boost!
Why is it important to learn Spanish?
Read on to find out
1. You can communicate with huge numbers of Spanish speakers around the world
According to data from 2022, it is estimated that almost around 470 million people speak Spanish as their native language worldwide, making it the second-most spoken native language after Mandarin Chinese, and the fourth-most spoken language overall, after Mandarin, English, and Hindi.
Another 73 million speak Spanish as a second or foreign language, making for an incredible 545 million Spanish speakers worldwide.
There are no less than 20 countries where Spanish is the official language of the country, mostly in Central and Latin America, and of course also Spain, but also some more surprising countries like Equatorial Guinea in Africa. Imagine how many new people you will be able to talk to once you've mastered the Spanish language!
The United States has an especially large presence of Spanish speakers, due to the percentage of citizens with a Hispanic background: data from 2019 shows that a whopping 41.8 million American citizens aged five or older spoke Spanish at home.
Can you believe that the U.S. boasts the second largest population of Spanish speakers in the world, after Mexico? And this number continues to rise, with experts estimating that by 2050, a third of U.S. citizens will be able to speak the good ol' español, whether as their native or second language.
So if you're from or living in the U.S., it's clear to see how important and useful knowing Spanish is.
2. Speaking Spanish improves your competitiveness in the job market
Today's growing global economy means employees who speak more than one language definitely have an edge over those that do not. According to a survey done by The Economist, being bilingual or speaking a second language even means that you're likely to earn 5-20% more than someone who only speaks one language.
And if you're in the U.S., we have even better news for you: Spanish is the language most in-demand in the labor market, and this figure is set to keep growing.
3. It makes it easier and more enjoyable to travel to Spanish-speaking countries
What do hailing a cab on the street in Ecuador, bartering the price of beautiful traditional weavings in Guatemala, and ordering the taco with all of your favorite toppings on a beach in Mexico all have in common? They're all made infinitely easier if you speak Spanish. And it's not just those 3 countries, remember there are 20 countries where Spanish is the native or main language!
To top it all off, it just so happens that the average English level in many of these countries is also fairly low, which means your travel experience will undoubtedly be much smoother and richer if you speak Spanish.
Language and culture are inextricably related, and you'll be able to understand so much more of the local culture if you dominate the lingo.
If you really want to hone your Spanish language chops, learn some slang. Check out our these guides: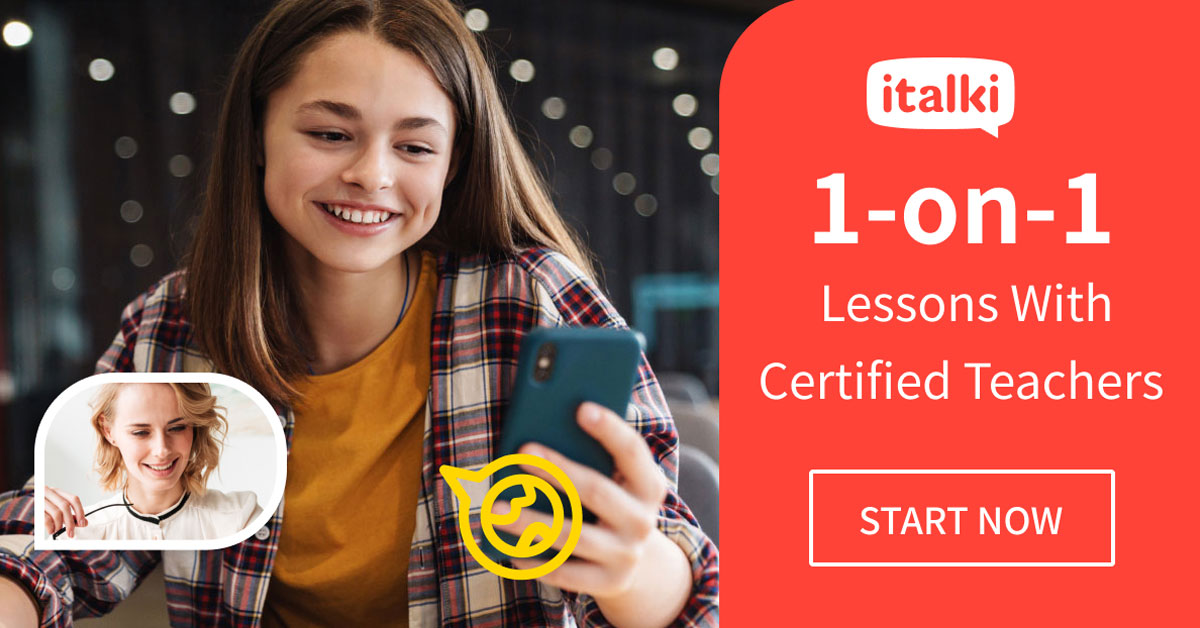 4. Spanish is quite an easy language to learn
Yes, it really is, trust us on this one. We know there are more verb conjugations to memorize than in English but this is compensated by the facts that: Spanish actually follows its grammar rules; its straightforward pronunciation; and since it is one of the Romance languages, it has strong roots in Latin.
As a matter of fact, up to 75% of Spanish words are derived from Latin! This is an advantage for learning because it means Spanish is very similar to Portuguese, Italian and French, which you might already have studied or had contact with, and many words are also similar to English words with Latin roots (known as cognates).
For example: organization is organización, horrible is horrible, and to calculate is calcular. This shared origin also works the other way around, in the sense that Spanish can serve as a "gateway language"; once you've learned Spanish, picking up French, Italian or Portuguese is facilito!
What also makes Spanish easier to learn than many other foreign languages is the vast amount of material available online to assist you in learning Spanish, and much of it is free. Podcasts, grammar worksheets, exercises, free language apps, reading material, you name it, and you'll find it online after a quick search.
Statistics tell us that Spanish is the third-most used language on the Internet, and actually the second-most used language on social media.
Entonces, ¡a estudiar muchachos!
5. Enables you to communicate with more people
Remember that over 500 million people speak Spanish? Therefore, learning Spanish will enable you to communicate and potentially make friends with so many people. This could be abroad, like in Latin America (where all countries except Brazil, Guyana, French Guiana and Suriname Spanish-speaking), or in your own country, since there are Spanish speakers present in every country in the world; or even online via social media.
Also, if you are looking for something more than friendship, learning Spanish also opens the doors to potentially dating a Spanish-speaking person.
6. Gives you access to a wealth of culture
Hispanic culture has so much to offer, and even though literature by some of the great authors such as
Gabriel García Marquez, Mario Vargas Llosa and Isabel Allende do have translated versions, it's obviously not the same as reading the original in Spanish. And that's just books! How about music? You'd be able to understand what Héctor Lavoe and Celia Cruz are crooning about in those classic salsa songs, and really understand the depth of Mercedes Sosa and Chabuca Granda's emotional lyrics.
And then there are the movies and Spanish language films, perhaps the most emotional way to connect with Latin culture because it combines images and the spoken word. You've probably already heard of the Spanish director Pedro Almodóvar, but Latin Americans have produced many movies worth watching too, since the Latin movie industry has grown immensely over the last 20 years.
A few of our personal favorites are El secreto de sus ojos (Argentina), Amores Perros (Mexico) and Retablo (Peru).
If you'd prefer something a bit more bite-sized and instructional, try Lingopie's library of short movies and TV programs.
Check out our full review of Lingopie for more details.
7. Improves your brain, memory, overall language skills and develops your personality
The fact that learning a second language seems like so much hard work (especially as an adult) should give you a clue that it's because you're practically taking your brain to the gym! Again and again, research has shown that people who speak more than one language have better memory, a lower chance of developing Alzheimer's, and are better at focusing on tasks and switching between them.
Apart from that, since you're really honing in on the details of grammar, spelling and sentence structure, people who speak more than one language have been proven to have an increased awareness of and better skills in their native language!
In terms of personality development, it also really helps you take more risks and be less scared of making mistakes since you are pushed to leave your comfort zone while you're learning. (Just trying to pronounce the word ferrocarril will throw you and your tongue right into that scary wilderness of rolling r's!)
Conclusion
It's safe to say that learning Spanish is absolutely worth it for all of the above reasons and others that we haven't even mentioned!
Spanish is one of the easier languages to learn and could even serve as a basis to learn other Romance languages; opens so many doors in terms of travel, work and study abroad opportunities; enables you to connect to so many more people in their native language while learning about the fascinating cultures of their countries.
Keep it fun, keep it varied, stay constant and you will be able to reap all of the above rewards sooner thank you think!
Frequently Asked Questions
Is Spanish the easiest language to learn?
Of course, this will depend on what other languages you already speak, but for English speakers, Spanish is still one of the easier languages to learn because of the logic of its grammar and simple pronunciation.
Is Spanish easier than German?
We're pretty sure many people would agree it is, but again, it will depend on what languages you already speak. German definitely manages to outdo Spanish in terms of complicated verb tenses and adjective conjugations.
Can you learn Spanish in 3 months?
Yes, you can learn Spanish in 3 months but it depends on uour definition of "learn" and it helps to be living in a Spanish-speaking country or surrounded by Spanish-speaking culture as you're learning the language. You can definitely get up to pre-intermediate or even intermediate level if you're studying and practicing at the same time. If you're in a non-Spanish speaking country, you could still cover the basics within 3 months!
Is French easier than Spanish?
This is going to be subject to whether you already speak Italian or Portuguese, which Spanish is more closely related to than French, but also plain and simple preference, since the difficulty level of French and Spanish grammar don't differ much. French pronunciation does have a lot more subtleties which could be harder to perfect.