Have you ever heard a conversation between two Dominicans? But not a formal conversation, rather a conversation between pure Dominican Spanish speakers who are simply having a casual chat. If you've eavesdropped on one of these conversations, but understood very little, it's not your fault. Don't feel too bad about those Spanish lessons you took back in college.
Dominican Spanish can be tricky if you're not used to it. We Dominicans speak fast, are often way too casual, and can be quite hilarious in how we use language. It's not your teacher's fault if you don't get much of what they are saying, you were probably taught well. But Dominican slang is like a whole new level of Spanish.
But don't worry, I'm going to let you in on all the secrets and introduce you to Dominican slang phrases that will help you communicate with locals, travel in the country, and make friends.
Our daily life speaking is quite "colorful," as it is in every Latin American Spanish-speaking country. We have a tendency to shorten words, use a lot of contractions, and have an excessive number of colocations, colloquialisms, and regionalisms. I'm convinced that we have enough Dominican slang words to create our own dictionary.
We Dominicans speak Spanish, which has absorbed the influences of various races and languages with which we have mingled throughout history. We speak sort of mestizo Spanish, which includes African, English, and Taino expressions.
Add to that the fact that many visitors from the Caribbean and other parts of the world visit this island. We also have a tendency to adopt and Dominicanize various idioms and expressions. Dominican Spanish is a very rich peninsular Spanish with a Dominican accent on top of it.
In this article, we will explore some expressions that can help you speak Spanish fluently and understand Dominicans when they come at you with a tangle of words. Travel with confidence in one of the most beautiful parts of Latin America.
A medio talle
Translation: Unfinished
Example: "Siempre dejas todo a medio talle" (You never finish things)
Typical usage: Normally used to refer to something that was started and left unfinished. Medio – means halfway, Talle – refers to the waistline, middle part of the body, this phrase then states they you, or something was left halfway.
Chercha
Translation: Joke or to take things lightly.
Example: "Todo lo cojes a chercha" (You take everything as a joke).
Typical usage: A chercha is nothing more than a conversation with a droll connotation, it's a relaxed situation, getting together to hang out or simply say something silly or playful. Many Dominicans would even say that overall we take everything as a "chercha".
Hacer coro
Translation: Hang out or support another.
Example: "Nos juntamos a hacer coro" (We got together to hangout).
Typical usage: Could be used in two different scenarios, it refers to getting together to hangout: "Hacer coro en Santo Domingo". And also used to indicate that one agrees with someone else's words or actions, -"Yo te hago el coro", meaning I support you. Words and phrases in Dominican Spanish frequently have this double meaning.
Concho
Translation: Public transportation
Example: "Cojimos un concho hasta aquí" (we came here in public transportation).
Typical usage: Used to refer to any form of public transportation such as a public car, bus or motorcycle, and yes! Motorcycles provide public transportation in the Dominican Republic.
Chapiador
Translation: Gold digger.
Example: "Esa tipa es una chapiadora" (That girl is a gold digger).
Typical usage: Very popular when referring to someone getting some type of benefit from another. It is most commonly used to refer to women and it was popularized in the last decade by urban singers, especially Dominican rappers.
Pegar cuernos
Translation: To cheat.
Example: "Le pegó los cuernos con la amiga" (He cheated on her with a friend).
Typical usage: This slang term is used to refer to betrayal, mostly used to indicate cheating in relationships. Some would also say "Pegar chifles", this has the same meaning.
Hacer serrucho
Translation: Kitty, contribute.
Example: "Hagamos un serrucho para pagar la cuenta" (Let's Split the bill among all).
Typical usage: When a group gets together or buys something, like supplies for a BBQ, and everyone contributes money to pay. It is very commonly used in friendly gatherings.
Pasarse de contento
Translation: To exaggerate.
Example: "Te pasaste de contento con lo que hiciste" (You've taken things too far).
Typical usage: Mostly when referring to someone who has exaggerated, a common use is when someone has had too much to drink and annoys others by either talking too much or acting silly.
Sacar los pies
Translation: Lose touch.
Example: "Me sacaste los pies" (You've cut me off).
Typical usage: When someone stops showing up or calling, we usually use this expression to refer to that loss of contact.
Soltar en banda
Translation: To let go.
Example: "Te solté en banda" (I am over you/I am letting you go).
Typical usage: Mostly when someone ends a relationship or stops courting someone. Also used when someone wants to be left alone – "Dame banda" (leave me alone).
Tumba eso
Translation: Stop or let go.
Example: "Ya tumba eso" (Stop that already).
Typical usage: You have been planning something but it is no longer a go, to ask another person not to continue with it. Or someone talking nonsense, if you ask -"tumba eso" you are basically asking them to let it go.
Subir lo' vidrio
Translation: To stop listening or paying attention.
Example: "Ya te subí lo' vidrio" (I am no longer paying attention to you).
Typical usage: It refers to rolling up the car windows and what it means is that I am no longer interested in your conversation or you.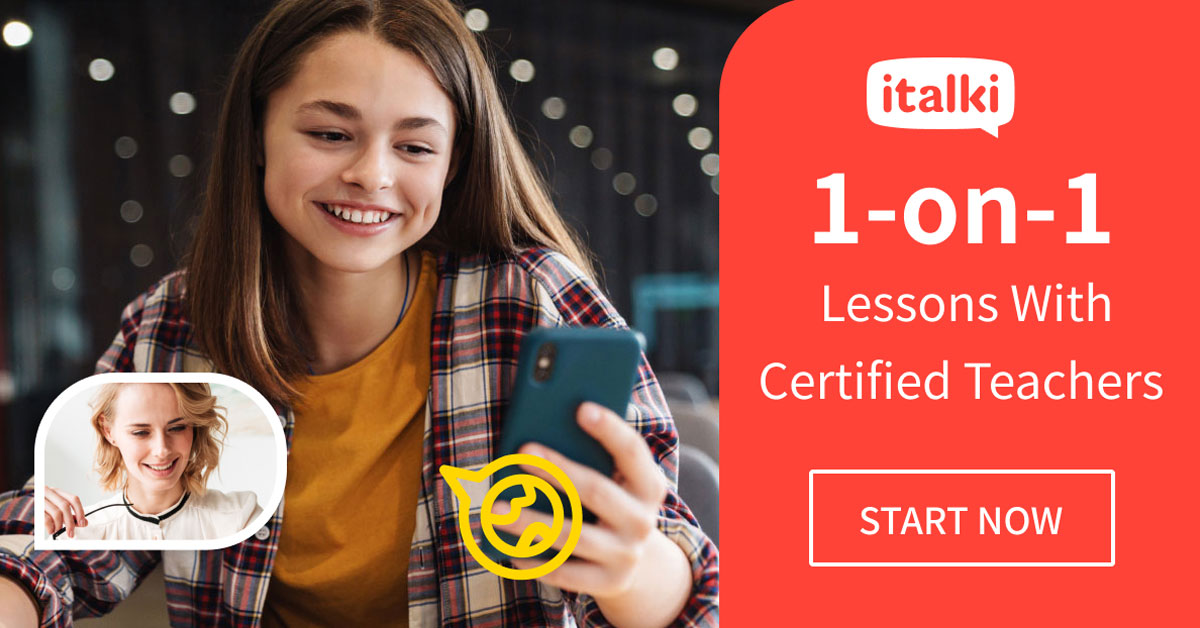 Tiguere
Translation: Slick.
Example: "Este chico es un tiguere" (This kid is slick).
Typical usage: It can have a positive or negative connotation depending on the context, it could be used to say someone with street smarts, or someone is sneaky and even dangerous. You've guessed right, it means "tiguer". It is also used to describe the vibe of a place or group "tigueraje". It is not rare for a person to refer to a group of friends as "lo' tiguere" and to them hanging out as "el tigueraje".
¿Dime a ve'?
Translation: What's up?
Example: This expression means just that, it is a literal translation.
Typical usage: Informal way Dominican youth uses for asking others how they are, how things are, or how something is going.
Another Dominican slang phrase with the same meaning is "¿Qué lo' que?" or simply, "¿Cómo tú tá?".
Vaina
Translation: Thing.
Example: "¿Qué vaina es esa?" (What is that thing?)
Typical usage: This one is used in a great variety of scenarios, it could mean just "thing", but it could also be a situation.
Example: -"No sé que vaina es" (I don't know what it is). And it is equally a replacement for a noun or a verb regardless of the context. When doing something without much interest we would also say -"Lo hizo de vaina", so it is also an adjective. Vaina is, no questions asked, the most versatile word in Dominican slang.
Manso
Translation: Calm.
Example: "Toy manso" (I am calmed).
Typical usage: when you ask – What's up? Or in Spanish – ¿Dime a ve'? You will most likely get – Manso, as a response. It means you are cool, relaxed, and unstressed.
Tripeo
Translation: Messing around.
Example: "Toy en tripeo con lo' pana" (I am messing around with my dudes).
Typical usage: This is a very casual way of stating that you are just chilling, not taking anything seriously. This is a very common expression in urban Dominican music.
Hasta la taza
Translation: To my limit, full, tired of.
Example: "Tu me tienes hasta la taza" (I am sick of you).
Typical usage: It can be used in both positive or negative statements, to state that you are all in or that you have had enough of something. Some sometimes also say – "Hasta la coronilla", coronilla refers to crown, it means that you are fed up.
Chin
Translation: A bit.
Example: "Dame un chin" (Give me some).
Typical usage: This is a noun indicating a small amount, it is used in any type of scenario.
Guayar la yuca
Translation: Work for something.
Example: "Tienes que guayar la yucca" (You have to work for it).
Typical usage: Usually when something requires some work, you could say that you have to "guayar la yuca".
Chopo
Translation: Ridicule and lame.
Example: "Eres un chopo" (You are lame).
Typical usage: Chopo is an extremely derogatory term and of a very insulting nature that is used to refer to those people with the tendency to ridicule actions and attitudes.
Popi
Translation: Fancy.
Example: "Esa chica es muy popi" (That girl is to fancy).
Typical usage: Popi is basically used to describe the opposite of "Wawawa", someone from the hood. A popi likes hanging out at nice bars nad modern places, and dress nicely, while a wawawa, also popularized by urban music singers, would most likely hangout at colmados (small corner store) at barrios (the hood) and drive around in pasolas (skooters).
More
Translation: Love.
Example: "Hola more" (Hi love).
Typical usage: Dominicans are super friendly and this is a very Dominican word, we call everyone "more", to address females and males, adults, children, except for the elderly, we normally address those more formally.
Romo
Translation: Rum.
Example: "A beber romo" (To drink rum).
Typical usage: This is how we normally refer to alcohol colloquially (wine, rum, whisky, beer, etc.), when getting together with friends for a drink, it is not rare to hear something like -"vamo' a beber romo", which means (let's get a drink).
How Much Have You Learned? A Conversation Example
Now that you've learned some of the most common slang phrases used in Dominican streets why don't we put your knowledge to the test with this short conversation?
Dime a ver chapiador, me sacaste los pies.
Tumba eso, que no estoy en coro con popi.
Deja tu chercha que tú me soltaste en banda.
Toy en romo, te subí lo vidrio.
Suelta eso, more!
It sounds kind of funny, I know, as I said Dominican lingo is pretty much full of vibrant terms and expressions.
This is it for today's lesson, hope you've had a good laugh while learning some Dominican lingo, but more than that, that reading this article has been useful and that you put this knowledge into practice so that you sound like an local when talking to your Dominican friends. See you next time!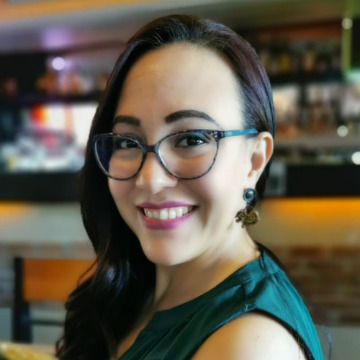 Wanda is a writer from the Dominican Republic. An English teacher from a young age, Wanda also loves traveling, reading, and writing.