Now that international flights (vuelos internacionales) are back in full swing, you're probably as excited as we are to book your flight tickets to visit foreign countries. If you're studying Spanish (of any variety) and you're planning a trip to a Spanish-speaking country, this Spanish airport vocabulary guide will definitely come in handy. Not only can you practice Spanish with this guide, it's also practical; you'll be able to handle everything you encounter at the airport (el aeropuerto)and the plane (el avión) like a real native.
We will explore useful airport terminology in this article so that you can use it throughout the whole process of flying abroad.
Let's see the step-by-step:
| EL VUELO paso a paso / The flight step by step | |
| --- | --- |
| Spanish | English |
| 1- Llegar al aeropuerto En taxi, llegaremos al aeropuerto en media hora. | To arrive at/get to the airport By taxi, we'll get to the airport in half an hour. |
| 2- Despachar / Registrar / facturar las maletas Hacer el check-in En el aeropuerto, primero debes despachar las maletas. En el aeropuerto, primero debes hacer el check-in. | Check in At the airport, you have to check in your bags first. |
| 3- Pasar el control de seguridad Luego, debes pasar el control de seguridad. | Go through security checkpoint Then, you need to go through security. |
| 4- Sala de abordar/Sala de embarque Estoy en la sala de embarque esperando para abordar mi avión. | Departure lounge I'm in the departure lounge, waiting to board my plane. |
| 5- Embarcar / Abordar / subir al avión Tuvimos que esperar una hora antes de embarcar en el avión/subir al avión. | To get into / board a plane We had to wait for an hour before getting on the plane. |
| 6- El vuelo Hubo turbulencias en mi vuelo a Bogotá. | The flight There was some turbulence during my flight to Bogotá. |
| 7- La llegada / El arribo La aerolínea anuncia el arribo del vuelo 827 proveniente de Buenos Aires. | The arrival The airline announces the arrival of the flight 827 from Buenos Aires. |
| 8- Recoger el equipaje Debes recoger tu equipaje de la cinta transportadora. | Pick up your luggage You need to pick up your baggage from the conveyor belt. |
| 9- Migración / Pasar el control de pasaporte Al llegar al país, debes mostrar tu pasaporte en Migración. En Migraciones te preguntarán el motivo del viaje. El oficial de Aduanas verá que no lleves objetos prohibidos. | Passport Control When you arrive at the country, you must show your passport at the passport control. In the migration office they will ask you the reason for your trip. The Customs officer will check that you're not carrying any forbidden object. |
La llegada al aeropuerto (arriving at the airport)
It's always better to purchase your ticket (comprar el boleto) in advance, especially if you don't have bags (maletas) to check in (facturar/despachar).
Once you arrive at the airport, you'll need to look for your airline counter (el mostrador de tu línea aérea), where you'll have to present your passport (presentar / mostrar el pasaporte). If you've done an online check-in (hacer un registro automático), the process will be shorter. Otherwise, they'll ask you if you have baggage to check in (equipaje para facturar), and if so they'll ask you to put it on the scale (báscula). In case you have any carry-on case (bolso/maleta de mano) you'll show it there too.
After this process, you'll receive your boarding pass (tarjeta de embarque), gate number (número de puerta), and seat number (número de asiento), then you'll move on to the Security checkpoint (control de seguridad).
Let's see some specific terminology and common travel-realated Spanish phrases at this point of the process at the airport:
Comprar el boleto / Buying the ticket
Spanish
English
El boleto (de avión) (LatAm) El pasaje (aéreo) (LatAm) El billete (de avión) (Esp) Clase económica /Clase turista Primera clase Clase ejecutiva Boleto de ida Boleto de ida y vuelta – Buenos días. Necesito un boleto de ida y vuelta en clase económica a Santiago de Chile por favor.
Airline ticket Economy class First class Business class One-way ticket Round ticket – Good morning. I need a round, economy-class ticket to Santiago de Chile, please.
Vuelo directo / Vuelo sin escalas Vuelo de conexión – ¿Es un vuelo directo o de conexión?
Direct Flight Connecting flight – Is it a direct or connecting flight?
Salir Partir Despegar – ¿A qué hora sale/parte/despega el vuelo a Panamá?
To leave To leave To take off – What time does the flight to Panamá leave?
Llegar Hora de llegada Aterrizar – ¿A qué hora llega a Quito? – ¿A qué hora aterriza en Quito? – ¿Cuál es la hora de llegada a Quito?
To arrive Arrival time To land – What time does it arrive in Quito? – What time does it land in Quito? – What's the arrival time in Quito?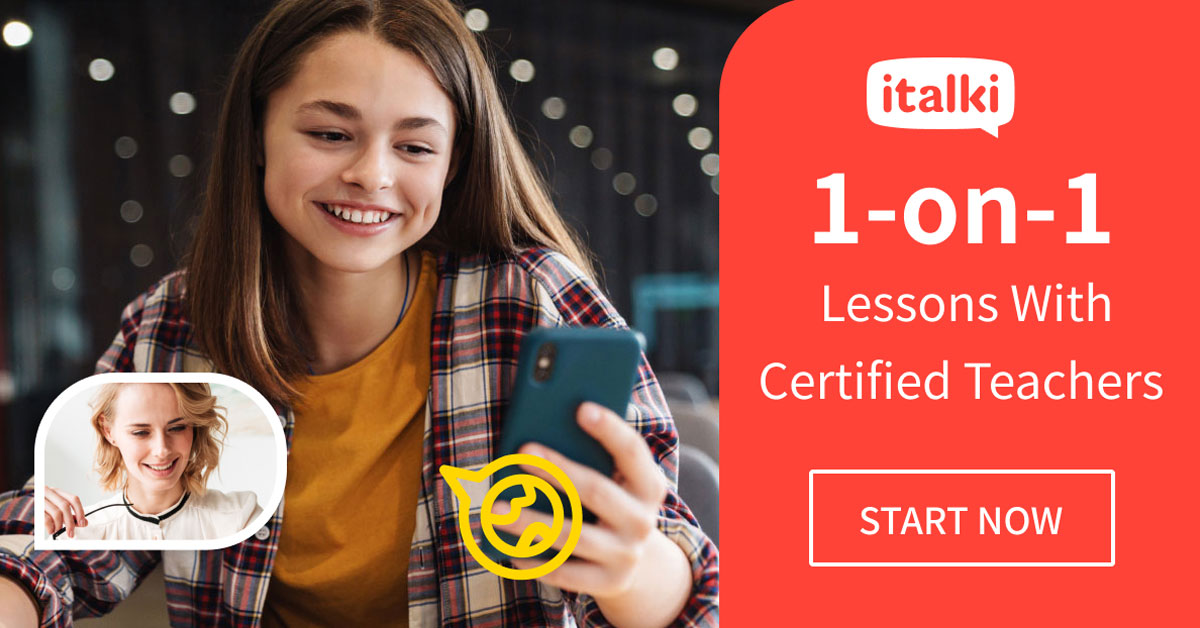 Hacer el check-in – Checking in
At the check-in counter (mostrador de facturación) you might have this conversation:
Buenos días. ¿Me permite su pasaporte y su boleto, por favor?
Good morning. Can I have your Passport and your ticket, please?
Sí, aquí tiene.
Yes, here you are.
¿Tiene equipaje para facturar / despachar?
Do you have any baggage to check in?
Sí, y tengo también este bolso de mano.
Yes, and I also have this carry-on bag.
¿Podría poner la maleta en la báscula, por favor?
Could you put your bag on the scale, please?
Aquí tiene su tarjeta de embarque / pase de abordar. Su número de vuelo es el CH2020 y sale de la puerta 8. El embarque comienza a las 10:30 y su asiento es el 15 en la ventanilla.
Here's your boarding pass. Your flight number is CH2020 and it departs from gate 8. Boarding starts at 10:30, and your seat is 15 by the window.
Muchas gracias.
Thanks a lot.
Pasar el control de seguridad
Your next step is going through the security checkpoint.
Agente de seguridad: Buenos días. Por favor, ponga el equipaje en la cinta transportadora y los objetos de metal en la bandeja.
Security agent: Good morning. Please, put your baggage on the conveyor belt, and all your metal objects on the bin.
Pasajero: Sí, claro.
Passenger: Passenger: Yes, sure.
AS: ¿Puede quitarse los zapatos?
Can you take your shoes off?
P: Sí.
Yes.
P: ¡Ay! La alarma se disparó porque olvidé quitarme la alianza. Perdón.
Oh! The alarm went off because I forgot to take my wedding ring off. Sorry.
AS: Está bien ahora. Puede retirar sus objetos. Gracias.
It's ok now. You can take your things. Thanks.
Now you can move to the departure lounge (sala de embarque). You'll need to be close to the boarding gate (puerta de embarque) and pay attention to the loudspeaker (altavoz (ESP) / altoparlante (LatAm)), so that you know exactly when to board (embarcar/subir al avión).
El vuelo – The flight
Once on the plane, you'll need to find your seat (asiento). You can put your hand bag (bolso de mano) in the hold (compartimento) above your seat. You can ask the flight attendant (asistente de vuelo) for help in case you need it. He or she will move through the aisle (pasillo) offering meals, drinks and help.  You will need to fasten your seatbelt (abrocharse el cinturón de seguridad) before taking off (despegar) and landing (aterrizar).
During your flight (vuelo), the flight assistant might bring you a Customs Declaration Form (formulario de declaración de aduanas) that you will need to fill in (completar / rellenar).
Once the plane lands (aterriza) at your destination (destino) you will need to pick up your baggage (recoger el equipaje) from the baggage conveyor belt (cinta transportadora de equipaje) and then move on to the passport control (control de pasaporte)
Migraciones / Control de Pasaporte
Your next step is at Migration and Customs, where your passport will be checked.
Agente: Buenos días. ¿Me permite su pasaporte?
Agent: Good morning. Can I see your Passport?
Pasajero: Sí, aquí está.
Passenger: Yes, here it is.
A: ¿De dónde viene? / ¿Desde dónde viaja?
Where are you coming from?
P: De Estados Unidos.
From de U.S.
A: ¿Cuál es el motivo de su viaje? / ¿Motivo de su viaje?
What's the reason for your trip?
P: Estoy de vacaciones.
I'm on vacation.
A: ¿Cuánto tiempo estará en el país? / ¿Cuánto tiempo se quedará?
How long will you stay?
P: 30 días. / Un mes.
30 days. / A month.
A: ¿Dónde se aloja? / ¿Dónde se hospeda?
Where are you staying?
P: En el hotel Latinoamericano, en el centro.
At the Latinoamericano hotel in the city center.
A: ¿Me permite el formulario que completó en el avión?
Can you give me the form that you filled in on the plane?
P: Sí, sírvase.
Yes, here you are.
A: Perfecto. Bienvenido al país. Que disfrute su estadía.
Perfect. Welcome to our country. Enjoy your stay!