It's no secret that for many people, a major part of the travel experience is, without a doubt, trying the local cuisine. Colombia's cuisine is exciting and enticing. From the delicious desserts, typical traditional dishes to locally produced international food, there's plenty of culinary diversity. And that just makes us want to order everything, right?
But ordering food can sometimes be intimidating. And this presents a problem when we're in a country where we do not speak the language or have limited knowledge of local customs. Don't worry. We've put together this beginner's guide to ordering food in Colombia for travellers who want to practise their Spanish and enjoy delicious Colombian food at the same time.
Customer Service
In Colombia, the dynamic between server and the diner can really show the warmth that characterizes Latin Americans. Colombian servers attend clients with courtesy and attempt to provide a genuine experience. When the time comes to pay the bill, your server will ask if you want to pay a propina (tip). Tips are not obligatory and people do not consider it rude to not to pay it. Nevertheless, it's a sign of goodwill to leave a small tip if the attention you received and, of course, the food were to your liking. Add 10 % to the bill if you're happy. Keep in mind that you can pay less.
Let's start with this table of key phrases you need to know to express the basics of ordering food.
| Esp | Eng |
| --- | --- |
| | |
| Por favor / Gracias | Please/ thanks |
| Disculpe ¿Dónde está el baño? | Excuse me, where is the bathroom? |
| ¿Me puede mostrar el menú? Por favor | Can you show me the menu? Please |
| Por favor, quiero un vaso de agua / gaseosa / un café | Please, i want a cup of water / soda / a coffee |
| ¿Cuánto cuesta? | How much is it? |
| La cuenta, por favor | The bill, please |
| ¿Cuál es la especialidad? | What is the speciality? |
| ¿Qué postre me recomienda? | What dessert do you recommend? |
By learning these basic phrases, you will have no problems making your order. And don't forget to explore the exquisite typical dishes that Colombian gastronomy offers, among which we can find the following recipes:
Typical Food Recipes [Try them all!]
Ajiaco: It is a kind of thick textured soup made with patatas amarillas (yellow potatoes), maíz (corn), and pollo (chicken). It's a typical dish of Colombia and is delicious. Often served with accompaniments such as avocado.
Bandeja Paisa: Originally from the region of Antioquia, this dish is the most representative dish of typical Colombian food around the world. Never absent in a restaurant, bandeja paisa (platter from the Paisa region) is a great backup dish for when you can't decide on something else. Expect a huge plate or even a wooden tray to arrive. This is a filling dish, and it contains fried chicharrón (fried pork crackling), frijoles rojos (red beans), arroz blanco (white rice), tajadas fritas de plátano (fried plantain slices), huevos fritos (fried eggs), cebolla (onion) , tomate (tomato), arepa (ground maize dough), aguacate (avocado), chorizo (pork sausage), morcillas (black pudding), patacones (fried plantains), carne molida (ground meat),and costillas (ribs).
Lechona: A small piglet stuffed with different ingredients, adobado (marinated) and prepared with vegetables and seasonings. It is a dish that requires a lot of preparation and time to cook, but it is worth waiting for. It's also a meal for more than one person.
Changua: made with water, milk, eggs, onion, salt and cilantro (coriander), changua is a kind of Colombian milk and egg soup. Depending on the province, it's often served with pan duro (hard bread). A popular breakfast choice, since it's a warming dish for cold mornings.
Buñuelos: A type of fried flour dough, fried with a filling that can be sweet or salty. Some people fill buñuelos with apple, others with fish. The dough can be mixed with water, milk, egg or levadura (yeast).
Mondongo: trip soup prepared with tripa animal (animal intestines) and accompanied with papas Colombianas (Colombian potatoes) and lots of vegetables. Family recipes for mondongo are different all over the country. Some recipes include corn, grains, or vegetables. However, the basic version is always present in any Colombian restaurant.
Patarashca: A dish based on hojas de plátano (banana leaves) and pescado (fish). Patarashca is a favorite in restaurants outside of the country. A typical dish from the Colombian Amazon region where indigenous people prepare the recipe with the freshest foods from the forests and rivers.
Drinks
Colombia also has plenty of options for drinks to accompany those delicious meals:
Aguapanela: This drink is tremendously popular in Colombia and is an infusion prepared from panela (unrefined whole cane sugar). Enjoyed with a splash of lemon juice, as if it was a glass of tea.
Chicha: Prepared by fermenting corn with, in some areas, the addition of yucca or pineapple. It is a sweet and refreshing drink.
Aguardiente: A common alcoholic drink that is enjoyed neat or mixed in cocktails with soft drinks or juices. Aguardiente is similar to gin or vodka. Colombian aguardiente is made from an anís (aniseed) and caña de azúcar (sugar cane) distillate, so its flavor is stronger than that of common distillates.
Ordering in the restaurant
Listen out for phrases like "Mesero, un perico por favor'" which might be confusing, especially if you've learned that the word perico means parakeet. No, they're not asking the waiter for a bird. In Colombia, coffee with milk is called "perico", and people refer to coffee as "tintico" or "tintico".
Then, to make the order you can say:
Mesero, por favor, quiero una bandeja paisa, un aguapanela, un agua, y un tintico
Waiter, please, I want a bandeja paisa, an aguapanela, a water and a black coffee.
For people with allergies or for those that simply dislike certain ingredients, here are some examples of how to order a dish without specific ingredients:
Por favor, quiero una hamburguesa sin mostaza
Please, I want a burger without mustard
Quiero un café sin azúcar por favor
I would like a coffee without sugar please
Por favor quiero un sándwich de atún sin cebolla. Soy alérgico a la cebolla
Please, I want a tuna sandwich without onions. I am allergic to onions
We can also order a dish by adding ingredients, using ''CON'' (with)
Dame un vaso con hielo
Give me a glass with ice!
Quiero una arepa con mucho aguacate
I want an arepa with a lot of avocado
Me das un jugo de fresa con poco hielo y mucha azúcar
Give me a strawberry juice with a little ice and a lot of sugar
If you don't want to eat at the restaurant (but you like the food) or you couldn't finish the meal you ordered and you want to finish it later, here's what to say. Use the phrase para llevar (to go") and they will put what you ordered in containers and bags.
Por favor quiero la comida para llevar
Please, I want the food to go
¿Puede colocar esto para llevar?
Can you place this to go?
Las cervezas son para llevar por favor
Beers are to go please
Ordering Online
With the basic but valuable information aboe, you can order in a restaurant. But what if you want to order food for delivery at home or your hotel room?
Don't worry, for this, there are many easy-to-use food delivery apps in Colombia. Download the apps to your cellphone or visit websites like Rappi.com.co, one of the most popular sites para ordenar comida a domicilio (to order food for home delivery). Rappi offers a user-friendly interface and a variety of restaurants. You can also use Uber eats and Domicilios.com Both also popular with locals.
Finally, enjoy Colombian gastronomy and its delights!
¡Buen provecho!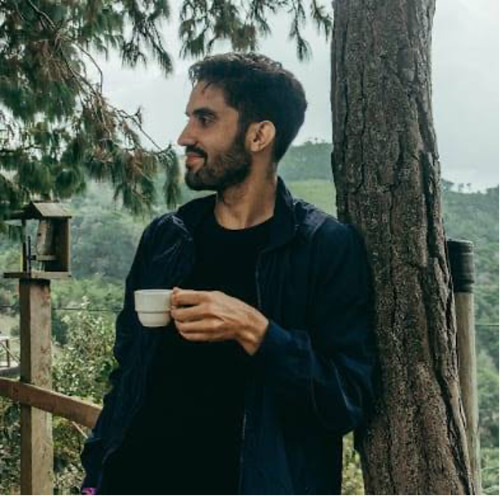 Straight from Colombia, Daniel Marchan is an amazing Spanish teacher with a passion for helping others learn his native language.  For over 4 years, he has created his own materials and discovered the best way to motivate students to learn Spanish. Daniel always adds fun and professionalism to his unique and dynamic lessons.