Are you planning to go to Colombia? Do you love the Colombian culture? Meeting new people and catching up with old friends are great ways to immerse yourself in the language of this incredible South American country. Let's take a look at the most important phrases to know for encounters with locals.
One of the most interesting things about Latin America is the variety of ways people greet each other. People don't just use a simple "hello" or "hi". It's worth learning the phrases Colombians use when they meet. Knowing some Colombian greetings means you can avoid having to say the classic "student of Spanish" line, "I don't understand, can you please repeat?
It's true that Colombians love how they speak. And what's not to like? It's a beautiful accent and one can't help but listen. It's easy to make a new Colombian friend just by sounding "familiar" and greeting in a more natural way.
In this article, I'm going to show you the most common ways of saying "hello" in Colombian slang so you can impress everyone with your new vocabulary
Colombian Greetings
Colombia is one of the biggest countries in Latin America (after Brazil and Peru), and has many diverse regions: Pacific and Caribbean coasts, mountains, plains, the Amazon jungle, and the center.
Each of the zones has numerous unique words that you will not hear in other parts of Colombia. Those unique phrases include ways to greet people.
Of course, if you want the easiest way to say hello in Colombia, you can always opt for the classic "hello" and "how are you?". But your goal as a language learner might be to sound like a real Colombian and that is why we have created this list for you.
Hola – Hello
This is the universal greeting in Spanish no matter what country you visit, so it gets first place on the list. Hola is commonly used as a greeting word but it should be followed by something else if your goal is to sound natural. And why take the default greeting when there are so many options? Let's look at the others.
¿Cómo estás – How are you?
This is the most typically heard Spanish language way of saying "how are you?". Keep in mind that in some parts of Colombia, Medellín, for example, formality in the language is important. So instead of hearing "cómo estás (tú)?", it is more common to hear "cómo está (usted)? This is much less common in coastal areas.
¿Bien o no? – Well or not?
I love this phrase because you can directly start a greeting by saying the person's name and complete it with this phrase. For example: "Don Juan, ¿Bien o no?". The person you're talking to will probably answer "bien" or "todo bien". Even if the person you're talking to has had a bad day, they will never give a negative answer to this question. Colombians are naturally upbeat people.
¿Bien o qué? – Well or what?
Think of ¿Bien o qué? as a variation of ¿Bien o no? although it sounds a little more informal or more familiar. So if it's a person you don't know, you might choose ¿Bien o no?. But once you have a conversation with someone in Colombia, you will feel more comfortable and able to talk casually and informally.
The next time you say hello to the same person, you can choose a friendly ¿Bien o qué?. Believe me, you will impress!
¿Qué más? – What else?
In Bogotá, Medellín, and many other cities, you will hear people greet each other with a friendly ¿Qué más?
Follow that up with a nicely delivered ¿Bien o no? to give it an extra touch of Colombian flavor.
¿Cómo vas? – How are you doing / how are you going?
Very similar to the ¿Qué más?, this phrase works in any context and in any area of Colombia. It is a friendly and very common greeting.
¿Qué cuentas? – What's up?
The verb contar literally means "to count" or "to tell".
Although it is not very common, people sometimes use this phrase when starting a conversation. Add it to your vocabulary so you know what to say when the conversation starts with ¿Qué cuentas?
Habla, ¿todo bien? – Speak up, all good?
The coast of Colombia is where you'll hear this phrase. It's a friendly and common "coastal" way of greeting. To respond in the most Colombian way possible, try "todo bien. ¿Tú qué?".
¿Qué hubo? – What's up?
You won't hear this phrase pronounced exactly as it's written above. Everyone will say the contracted version "quihubo". While this is a very Colombian way of saying hello, you will rarely hear it in the coastal areas of the country. In Medellín, on the other hand, this greeting is iconic.
¿Cómo (me) le va? – How (do) you do?
This one sounds very polite and is usually how older people greet each other. It can also be how an older person greets a younger person. Rarely used among close friends.
Buenas – Hello
Buenas literally means "good".
Use this word when you enter a business or a home, and you want to say hello. Let's say you want to buy a coffee and you go to a bakery, saying "buenas" is a way of grabbing attention and announcing that you're here to make a purchase. If you've visiting a group of people at their home, use buenas as a way of greeting everyone at the same time. It works really well and makes you sound like a true Spanish speaker.
Buenos días / Buenas tardes / Buenas noches – Good morning / Good afternoon / Good evening
These phrases sound the same in all Latin American countries. But Colombians sometimes use them singularly, for example: "good day", "good afternoon", "good evening", regardless of whether they are saying hello or goodbye.
These common phrases will make you sound like an authentic Colombian. Practice them knowing that Colombia is a country of people who are friendly and willing to talk to you and help you improve.
Finally, which one did you like best? Remember that you can use any of these greetings throughout Colombia, however, it is more special when you visit a certain area and greet it the way everyone else does, so you can show everyone your Spanish skills and make many friends quickly.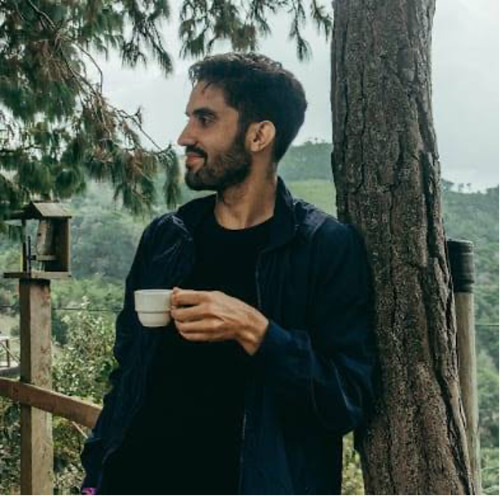 Straight from Colombia, Daniel Marchan is an amazing Spanish teacher with a passion for helping others learn his native language.  For over 4 years, he has created his own materials and discovered the best way to motivate students to learn Spanish. Daniel always adds fun and professionalism to his unique and dynamic lessons.